Overview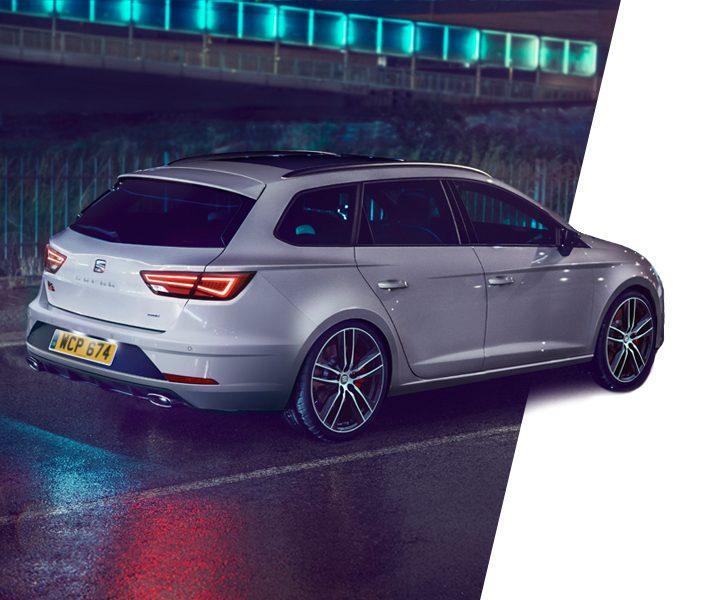 Dare To Drive
The Leon CUPRA 300 has been sculpted into a streamlined, dynamic and contemporary shape. Its distinctive modern appeal comes from aerodynamic lines that make looking at the CUPRA 300 as much of a pleasure as feeling the power of its 300PS engine.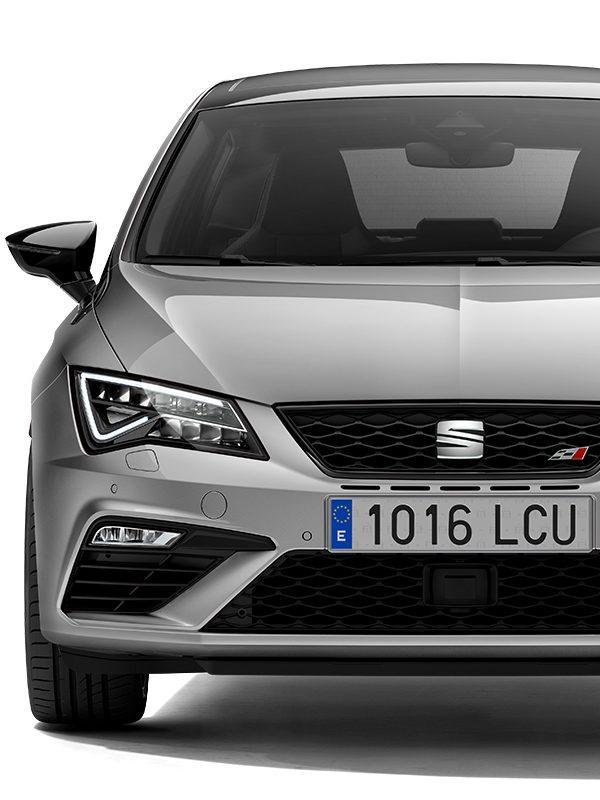 State-Of-The-Art Safety
Thanks to the advanced technology like Pedestrian Protection and Traffic Jam Assist in the Leon CUPRA 300, you will always feel safe. State-of-the-art safety systems ensure you have complete peace of mind.
Design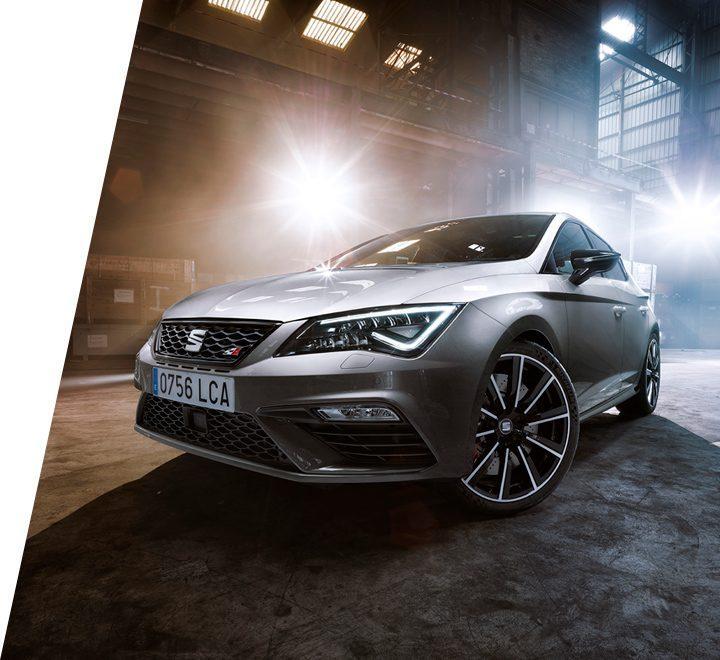 All Round Dynamism
What's on the outside is sometimes just as important as what's on the inside. And the Leon CUPRA 300 is no exception. The design lines have been meticulously sculpted to create an aerodynamic body andthe iconic modern shape that comes to mind when your hear the word CUPRA.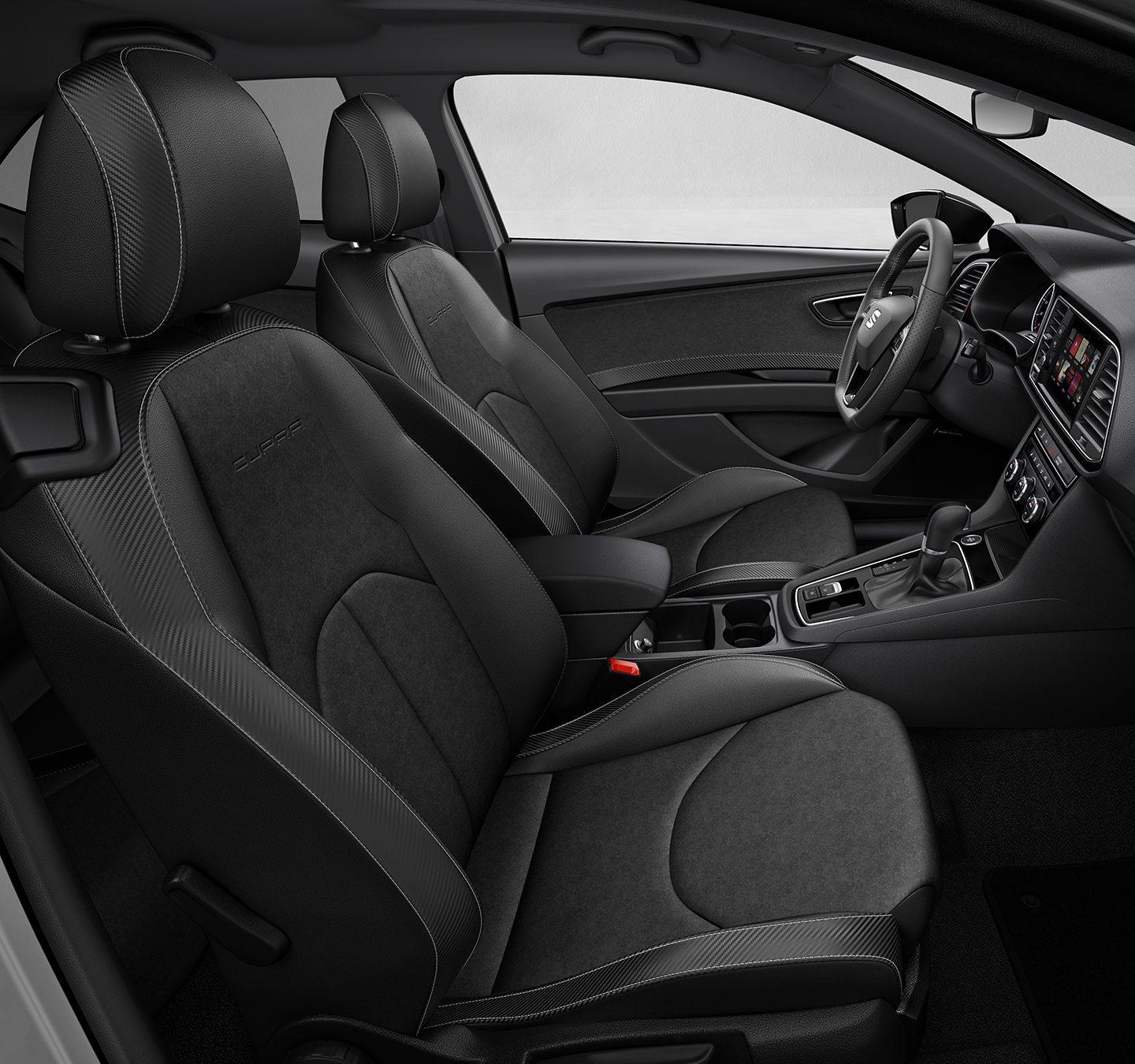 The Importance of Ergonomics
The interior of the New SEAT Leon CUPRA has been ergonomically designed for the driver. Choose from a range of high quality interior finishes.
Space To Thrill
We've packed in up to 1470 litres of space in the Leon CUPRA ST. Impressive, don't you think? With this much room, now is the perfect time to dare to push yourself to the limit.
Technology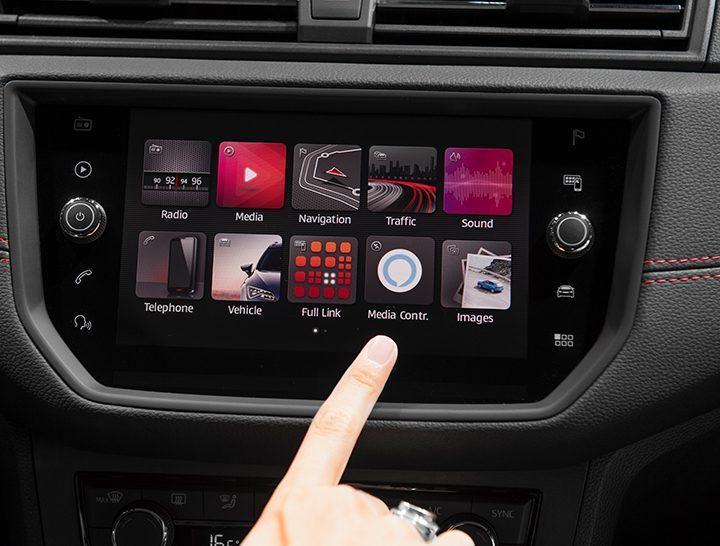 Connected Car
The Amazon Alexa enabled SEAT Leon CUPRA has now arrived. If you want to know more, just leave your details and we will keep you informed of the latest news.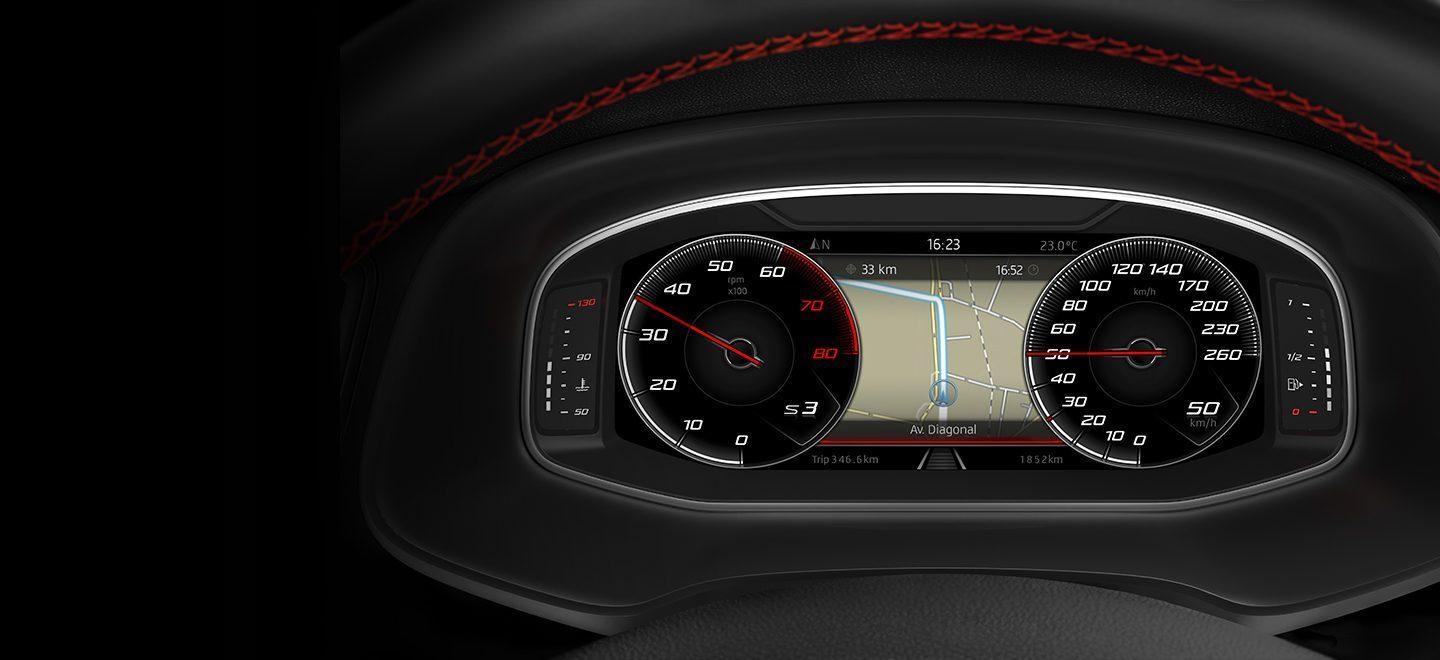 Stay focused
Have all your driving information right in front of you. The high resolution colour digital instrument cluster shows you everything you need, right where you need it.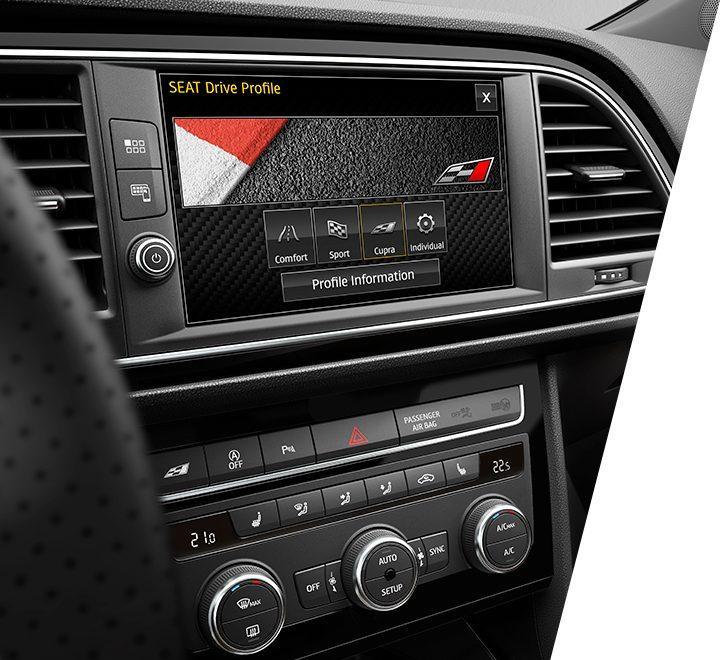 Tailored Performance
The Leon CUPRA 300's performance adapts to you. The CUPRA, Sport, Comfort and Individual drive modes let you make the most of the ride by offering the perfect setting for every road.
Safety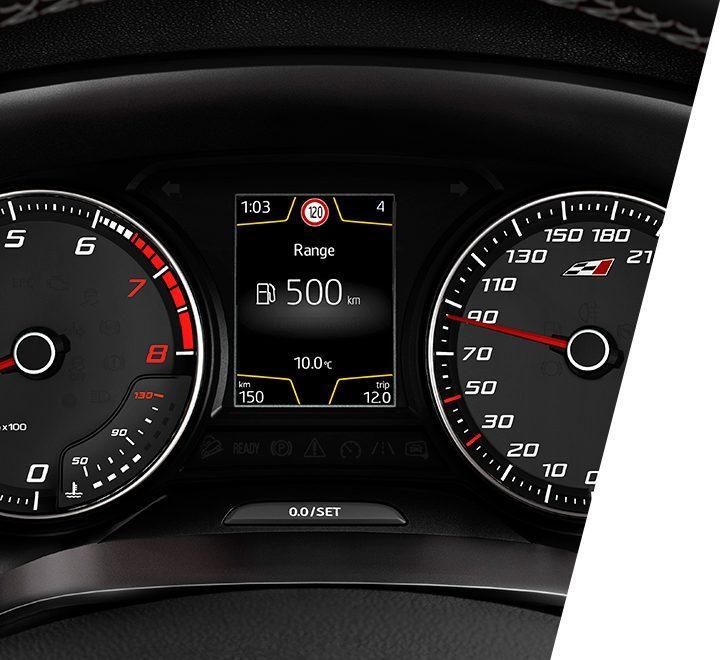 Looking Out
Traffic Sign Recognition is synchronised with your front camera with sensors that can detect speed limits, overtaking restrictions and road works to warn you well in advance what's coming up on the road ahead.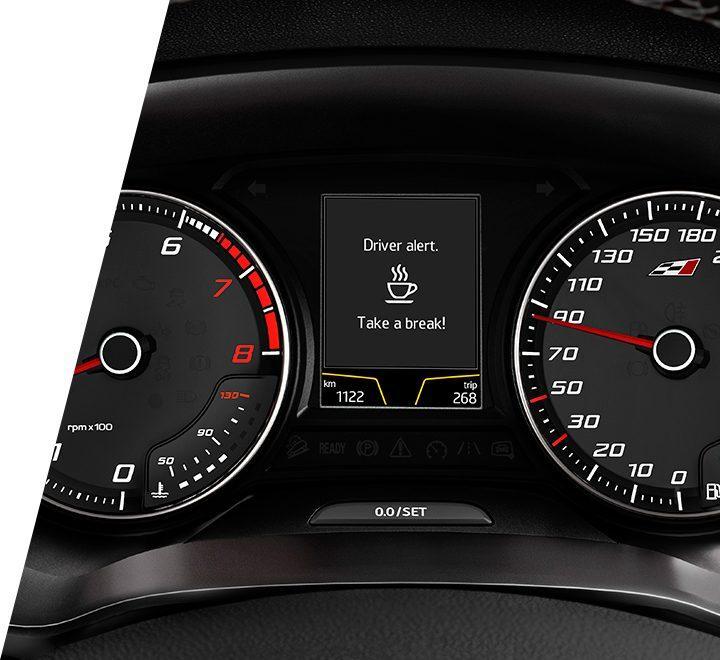 An Extra Boost
A fast paced life is full of excitement and can make anyone tired. Tiredness Recognition System will alert you when it detects you need a break.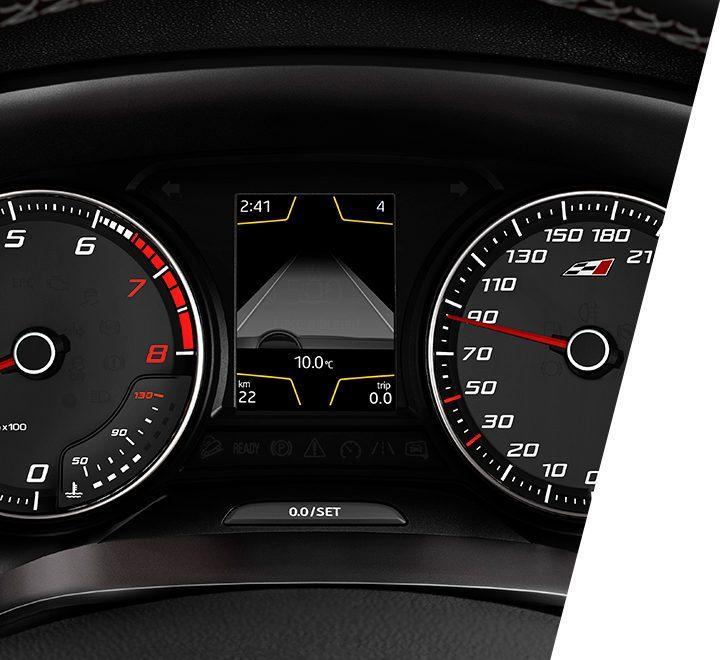 Right On
Safely remain in your intended lane of travel, letting the Lane Assist system warn you if you accidentally drift into another one. The system will also automatically correct your SEAT Leon CUPRA 300's trajectory by steering it back into the correct lane in order to stay on track.
Trims
Leon SC CUPRA 300 (300 PS)
From £29,615
Mechanical limited slip differential
Multi coloured LED door panel illumination
Brake callipers in Red
19" Machined alloy wheels
Leon 5dr CUPRA 300 (300 PS)
From £29,915
Mechanical limited slip differential
Dynamic Chassis Control (DCC)
Visible dual exhaust pipes
19" Machined alloy wheels
Leon ST CUPRA 300 (300 PS)
From £30,910
Boot Capacity 687L to 1470L
Connectivity Hub with Wireless Charger
8" Touchscreen Satellite Navigation
CUPRA performance interface
Leon CUPRA R (310 PS)
310 PS with a manual gearbox
Copper Detailing
Beats Audio
We're sorry - all UK units now sold